Arizona Financial Planning and Investment Help Phoenix AZ
---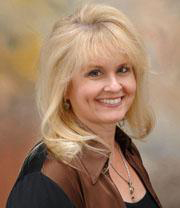 Bonnie Swanson, J.D.
Marketing/Tax Professional
e: bonnie@teresabear.com
p: 480.503.0050

Bonnie Swanson, holds a law degree and is licensed to practice in Washington State. Bonnie's background and experience in business law and tax are invaluable in assisting our clients.
Bonnie lives in Scottsdale, Arizona, with her husband and sons. In addition to spending time with her family, hobbies include reading, travel, and abstract oil painting.
Qualifications & Experience
Bonnie received her Bachelor's Degree from Pacific Lutheran University and her Juris Doctorate from Seattle University Law School in Washington State.
Her past tax experience includes employment at Boeing (Corporate Tax Division), Deloitte & Touche and at Moss Adams. Bonnie's business law practice included real estate, bank and other creditor representation in addition to facilitating complex multi-million dollar asset sales and Chapter 11 Reorganizations. Bonnie has also owned and operated a commercial real estate consulting and internet marketing company.
Her expertise in the world of business brokerage was sought out by Phoenix Woman Magazine, to which she contributed two articles: Close the Deal - 7 Steps to Selling Your Small Business  and Changing Hands - Know When and How to Sell Your Business. She is also a contributing author to She Retired Happily Ever After.